Please contact us at least two weeks before your arrival in Hamburg, preferably even sooner. We will be glad to find a Greeter for you who meets with your special requirements. It may be even more exciting for you if you let your Greeter surprise you with his or her own ideas.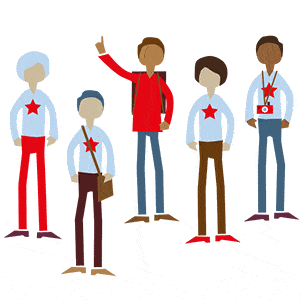 Each Greeter endeavours to plan your walkabout in an individual manner. You meet at an agreed place and start your two to three hour exploration through Hamburg – either on foot, by bike or by public transport. A Greeter will always try to meet your personal wishes. However, particular expectations and "orders" are cases for professional guides.
Interested?
You can request a Greet using our application form!