Come as a guest – leave as a friend!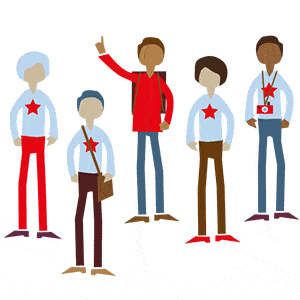 You would like to see Hamburg through the eyes of a local?
You would like to know what it is like to live in Hamburg?
We Hamburg Greeters accompany single guests and groups of up to 6 people and show them our hometown with all its many facets.
We love our city and offer our guests an insight into Hamburg's workaday life and into our own living environment – free of any charge as is customary among friends.
Thanks to our Greeter Fred I didn't only visit buildings I would have never to explore by my own...
read more