Like a free guided tour: a Hamburg Greet
Come as a guest – leave as a friend!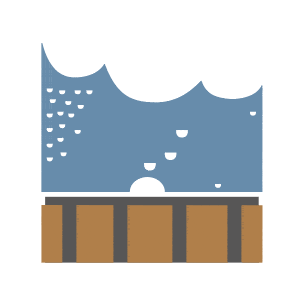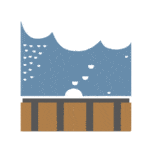 You want to get to know Hamburg through the eyes of a hamburger? Like with a friend who takes you on a guided tour of a special kind?
Welcome to the Hamburg Greeters!
You want to know what life in Hamburg feels like?
We HAMBURG GREETERS love our city with all its nooks and crannies. It's wonderful to infect others with it.
We would like to give you an insight into our very personal Hamburg life. We accompany individual guests and groups up to 6 people and show them our city. This happens without payment and without a tip – just as it is natural among friends. Therefore, the motto: Come as a guest – go as a friend!
You will experience Hamburg for free during individually designed tours and incidentally learn something from our everyday life.
What we don't offer you: a complete sightseeing tour to tourist attractions. But we can tell you where there are which city tours, round trips, etc.
Where do you want to go for a special kind of guided tour?
Not to forget: the sights of Hamburg
.
Of course, we are also proud of the many sights that our city offers. And if guests wish, we incorporate the visit into the greets.
Elbphilharmonie
Since 2018, the Elbphilharmonie is our new landmark. Even without prior registration, you can enjoy the panoramic view of the harbor and the city.
Landungsbrücken
.Once a terminal for commuters to the shipyards south of the Elbe, the Landungsbrücken are now the starting point for harbor ferries and tours.
City Hall
.Built after the Great Fire of 1842 and still the seat of our Senate: on thousands of piles stands City Hall.
Speicherstadt
With the construction of HafenCity, the Speicherstadt was also brought back to life. To a large extent, it is still about tea and carpets.
Harbor
When Hamburgers are "at the port", they are usually still a good distance away from the port. This is because the Elbe usually lies between them and the actual port.
Composers' Quarter
A number of important musicians resided and were active in Hamburg: Georg Philipp Telemann, Carl Philipp Emanuel Bach, Johannes Brahms, Gustav Mahler.
Fish market
In times before (and after?) Corona, up to 70,000 people visited the Hamburg fish market every Sunday between 6 and 10 a.m.
HafenCity
In two decades, the port area – which has hardly been used since the introduction of containers – has become Hamburg's most modern district: HafenCity.
Reeperbahn
On the Reeperbahn and in the adjacent street life is raging especially on weekends and at night. But also during the day there is much to see.
Planetarium
As early as 1930, a planetarium was built in the former water tower in Hamburg's city park. The panoramic view from above should not be missed.
Hamburg by bike
It is not only around the Inner and Outer Alster that Hamburg can be excellently explored by bicycle (and at a walking pace)
.
Elbe Riverbank Hiking Trail

The Elbe Riverbank Hiking Trail stretches over 23 kilometers, along the northern bank, from the center of Hamburg to Wedel in the west.
Personal encounter
Greeter want to be more than city guides: they offer the meeting with Hamburg*innen
in the common tour.
.