A Guided Tour to Ohlsdorf Park Cemetery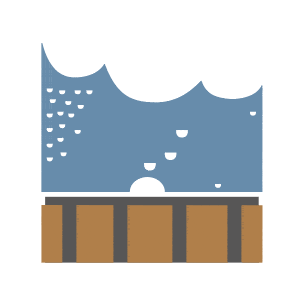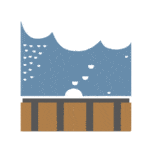 The Ohlsdorf Cemetery can be easily reached in 20 minutes by public transport from the city center. It is also easy to get there by car, with plenty of free parking available on the cemetery grounds themselves. Larger than New York's Central Park, the Hamburg cemetery has many facets and different areas on about 390 hectares.
A guided tour lets you discover Ponds, watercourses and forest areas, alternating with large and small monuments, chapels and works of art. Sometimes on straight, then on curved paths, gravesites of celebrities, exotic as well as traditional grave designs can be found. The cemetery may be entered by car, also two bus lines run on the cemetery grounds.
Your visit will show you Hamburg history here. You will come across angels and a variety of other sculptures during your walk, and you will discover many unknown things such as a columbarium. In addition to the classic cemetery works, there are from more recent times couple graves, "man and animal" graves and butterfly graves to discover.
In a Greet (a special kind of guided tour) of two to three hours any amount can be explored here on the main Cemetery Ohlsdorf, whereby the older western park part, which Wilhelm Cordes designed from 1877, is a nice start for beginners (directly from the subway station Ohlsdorf).
.
At the largest park cemetery in the world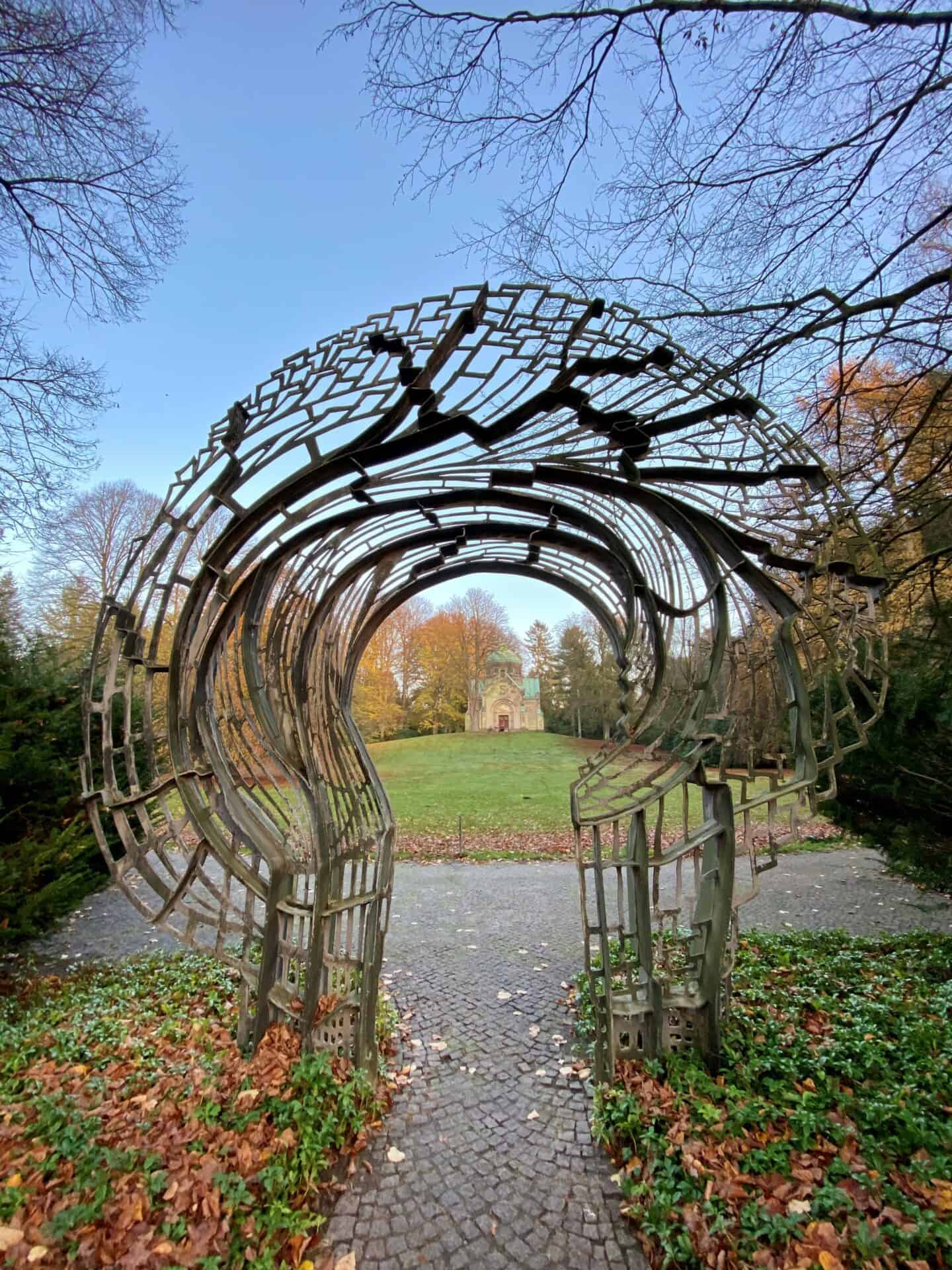 Ohlsdorf - the park
Burial culture is changing. In particular, the sharp rise in the number of urn burials as well as burials at sea and cemetery forests have led to a reduction in the space required for graves. In order to operate the cemetery economically, the cemetery administration has reduced the active burial plots to about half of the area and has designed some of the free areas to be close to nature, while others have been opened up to secular uses.
The open areas are now to be filled with life and events, and the park is to be developed as a local recreation area. Readings in a disused chapel, eating your lunch on a meadow, enjoying concerts and lectures – all this and more is part of the "Ohlsdorf 2050" project. Conferences and seminars in halls or a chapel with up-to-date conference technology are now just one example of this unusual opening of the park cemetery.
The cemetery is also dedicated to preserving the monuments that have fallen into disrepair after 25 years of gravesite use, so that urban history and monument preservation can be experienced.
With its area of 389 hectares, it is not only the largest park cemetery in the world, but with 36,000 deciduous and coniferous trees, it is also Hamburg's largest supplier of fresh air. Nature takes up this offer through squirrels, hares, hedgehogs, martens, deer, foxes and raccoons. Many bird species, bats and wild bees are at home in the Ohlsdorf park cemetery.
In summer, the park is already two degrees cooler than the surrounding area. In addition, the park promotes the climate through irrigation with service water, supplies around 1,000 tons of wood chips to heating plants, and uses mulch and compost for recycling management and active species protection.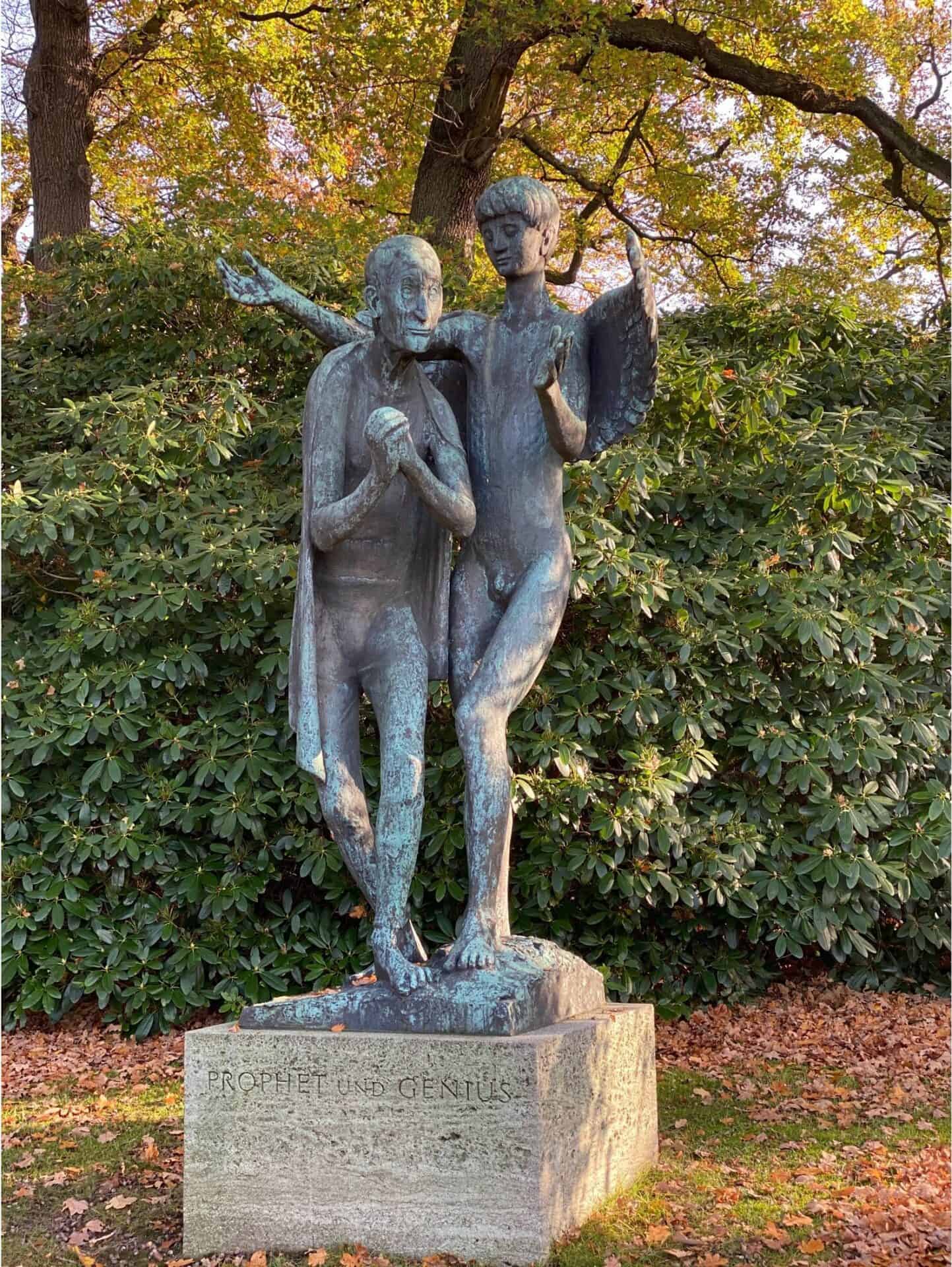 Special finds in the cemetery
The Silent Path is one of the most beautiful footpaths – for one kilometer it is lined with ponds and flower meadows, the signage is easy to find thanks to historical signposts. It begins at the poets' corner and ends at the water tower. The water tower, built in 1898 in the historicist architectural style, is located on Cordes-Alle and is also the transition to the Garden of Women to the northeast. There, a memorial spiral is set to commemorate deserving Hamburg women.
The "Revier Blutbuche" (police graves) is an honorary gravesite of the Hamburg police. It honors police officers who were killed in the line of duty by lawbreakers. There is a similar site for firefighters who died in the line of duty.
The communal burial ground for humans and animals has only existed since March 2020, where a burial ground is allowed to accommodate deceased humans and, as a burial gift – even several – deceased pets in urns.
During the visit you will also inevitably come across one of the 13 chapels of the cemetery, where you will also find public toilets.
There is also a rose garden to the right of the main entrance in Ohlsdorf. With 50 species, it brings it to about 2700 roses. A bust of the first director of the cemetery Wilhelm Cordes can be seen there from the curved path.
Directly adjacent to the rose garden you will find the south pond – there you can observe birds well during a short break on a bench.
Guided Tour to Gravesites of celebrities
There are over 200,000 graves at Ohlsdorf Cemetery – and around 200 of them are celebrity graves. These are scattered throughout the cemetery and therefore you have to do some searching to find them.
For the smartphone there is a paid APP of the cemetery, which leads you to the worth seeing graves. But the visit is also fun in analog form. The cemetery has its own coordinate system and the map is available free of charge on the cemetery website as well as in paper form for orientation at the cemetery nurseries and in the information booth at the pedestrian entrance to Ohlsdorf station. The cemetery website also has a complete list of all celebrity graves.
Here are some celebrities to visit:
Helmut Schmidt (1918-2015): He left his mark on the country as Chancellor, and later he was universally beloved as an age-wise statesman. His wife Loki is buried next to him. To be found at U33 244-249
Monica Bleibtreu (1944-2009): Moritz's mother was a famous actress from a well-known acting dynasty. She lived in St. George until her death from lung cancer. You can find her grave at U7 362.
Jan Fedder (1955-2019): The actor and dubbing artist is one of the most popular sons of the Hanseatic city. Known for the role of police officer Dirk Matthies in the television series Großstadtrevier. Can be found at T22 1-9, U22 1-7, Patengrab.
Carl Hagenbeck (1844-1913): The animal trader and zoo director revolutionized zoo architecture. By calculating jump distances of animals, he made possible open-air enclosures without fences. At AE15 43-58.
Carl Tchilling-Hiryan (1910-1987): The merchant and entrepreneur of Armenian-German descent was co-founder of the Tchibo Group. The grave is at O12 190-191.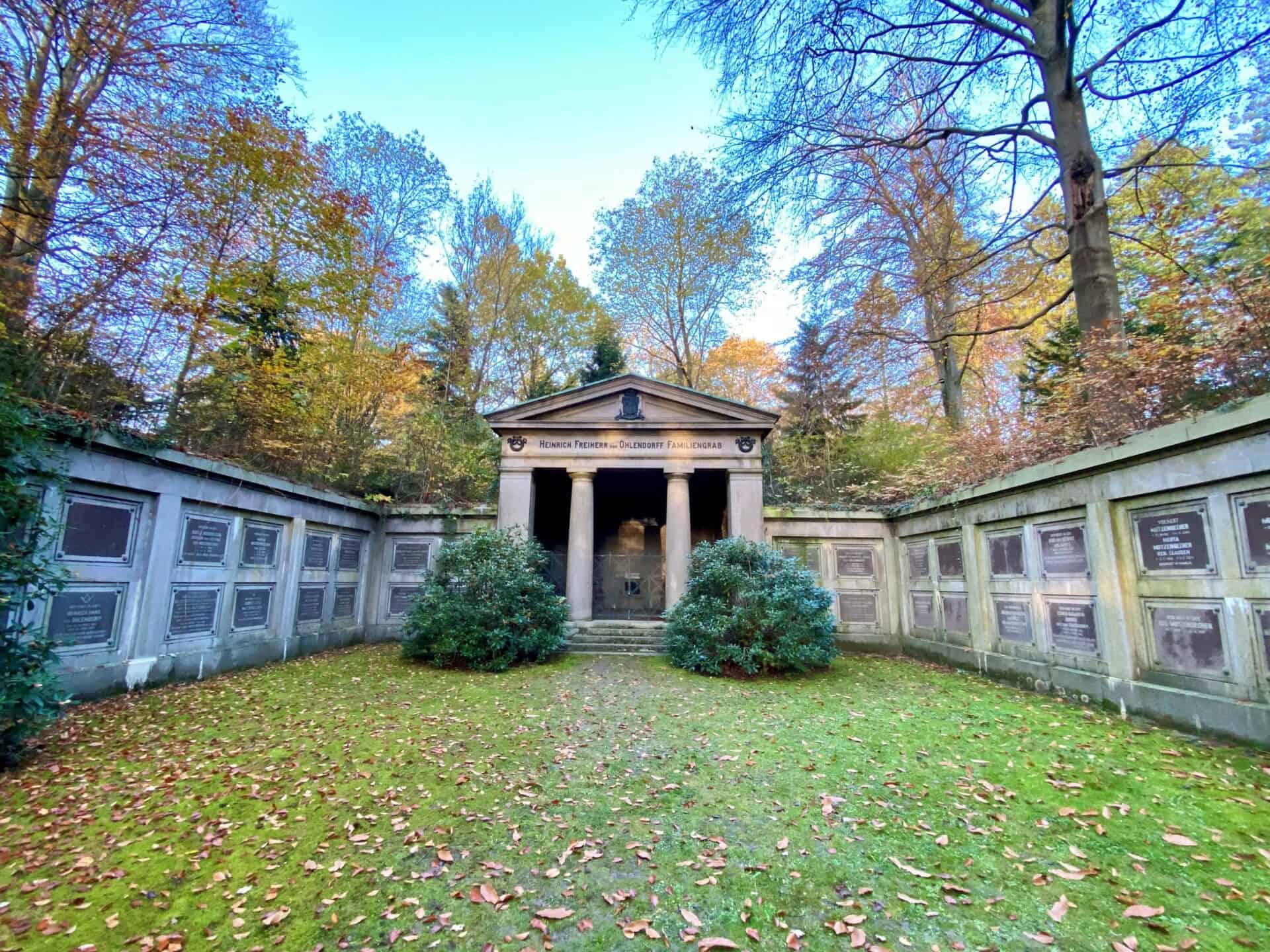 The History of the Ohlsdorf Park Cemetery
In the beginning, the city of Hamburg buried its dead in or near the churches in the city – the dead were supposed to rest with the living at that time. Of course, the wealth of the deceased then played a weighty role in whether the grave was elaborate or modest.
However, in the case of Hamburg's five main churches, this method reached its natural limits due to the growth of the population. Also, in case of epidemics, the available areas were far too small and the risk of infection was high.
Since central areas for cemetery use in Hamburg were too expensive, so-called "orderly burial areas" were then initially created outside the city from around 1790 under what is now the main train station and in front of the Dammtor, which were assigned to the five church parishes. Consequently, the city prohibited all burials in the city area from 1812.
The further rapid growth of the city eventually led to the double occupancy of graves "on top of each other" at first, often even to just below the surface. The idea of a central cemetery arose, and the city of Hamburg finally opened Ohlsdorf Cemetery in 1877. In the context of changing values, this was also done with the goals of securing revenue and giving the churches influence over burial. The cemetery was to be open to all religions, also offering individual graves to the poor and aesthetic landscaping in a green setting.
From the former burial ground, the gravestones worthy of preservation were moved to the so-called monument courtyard of the Ohlsdorf Cemetery. Therefore, the only traces you will find today are a chapel on the fairground and a memorial stone in the Planten und Blomen park to the more than one thousand Hamburg citizens who died during the French occupation.
The cemetery was laid out by the architect Johann Wilhelm Cordes according to the models of English landscape gardens. He was the director of the cemetery for 40 years until his death. At the beginning, the first cemetery chapel was a farmhouse acquired with the land, which had to make way for the present main entrance after 20 years of use. Later extensions led to the present appearance of this unique park cemetery.
*** Translated with www.DeepL.com/Translator (free version) ***
Duration: two to three hours and absolutely free

Max. 6 people, no combination of different requests
Meeting point and exact route: by agreement between guest and Greeter
Request: please at least two weeks before desired date