The "KomponistenQuartier" Museum
The KomponistenQuartier is a small but fine museum and in this form unique in Germany. It houses testimonies of 7 composers (one of them female composer Fanny Mendelssohn), who were born in Hamburg or were active there for a longer period of time. In the Neustadt, in Peterstraße, it blends in with the half-timbered buildings of the Beyling-Stift, which is worth a visit for its inner courtyard garden alone, with its secluded seating areas next to rose bushes and a fountain. During the spring and summer months, this is a special oasis in the middle of the city. The KomponistenQuartier is very easy to reach by public transport: U-Bahn St. Pauli, S-Bahn Stadthausbrücke
Brahms, Mahler, Telemann and more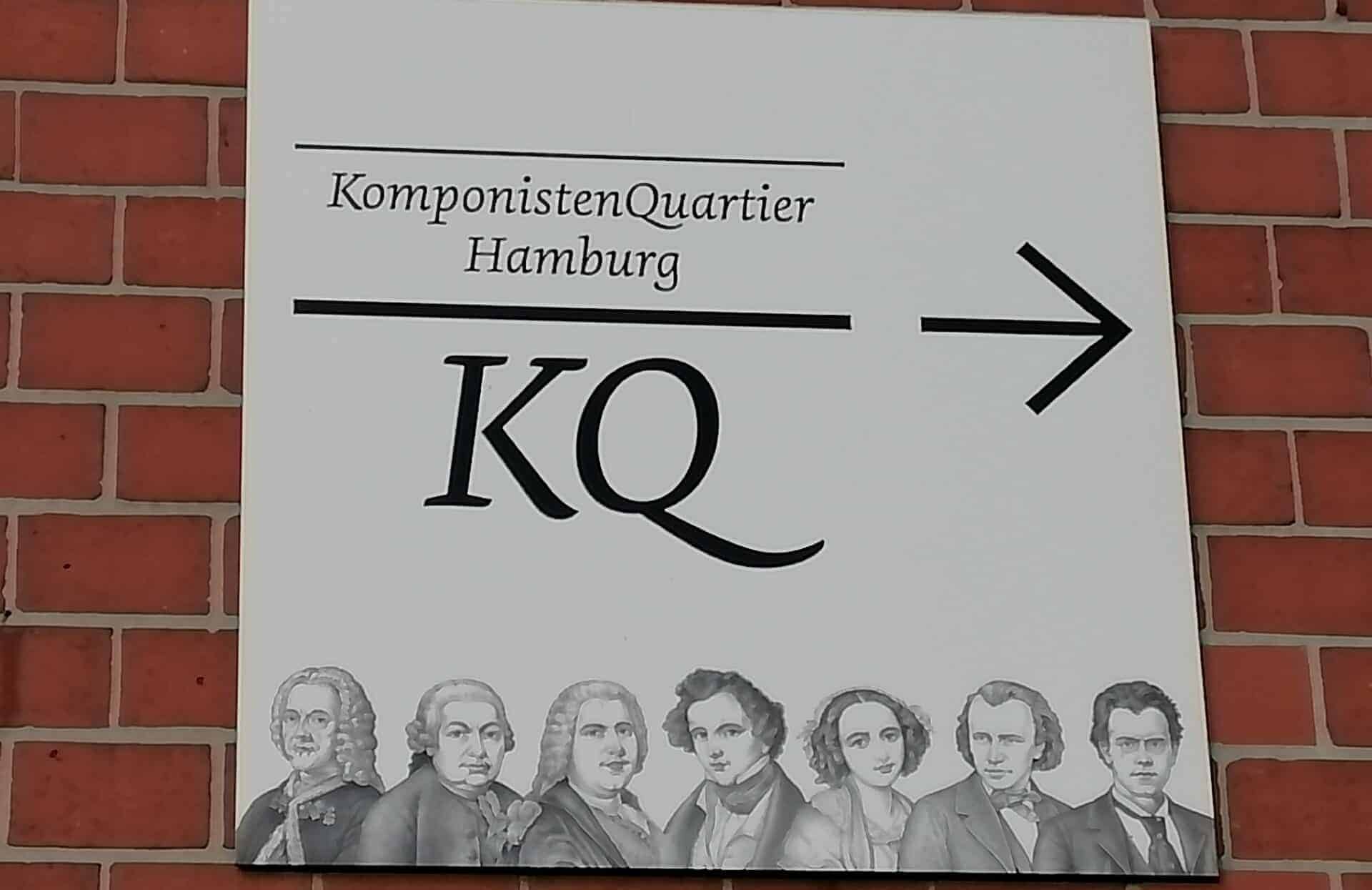 What does the museum offer?
In addition to numerous examples of sheet music and historical instruments, e.g. the Hitchcock spinet from 1730, a replica of the Tafelklavier, which C.P.E. Bach (son of Johann Sebastian) was very fond of using, a harpsichord and a fortepiano from 1820, the museum KomponistenQuartier shows many acoustic documents and short films at interactive stations that provide insights into Hamburg's musical tradition. In the part of the building dedicated to Brahms, there is, among other things, the piano on which Brahms used to teach. Some instruments can be played by knowledgeable visitors. An 18th-century opera model with movable scenery shows how a theater functioned at that time.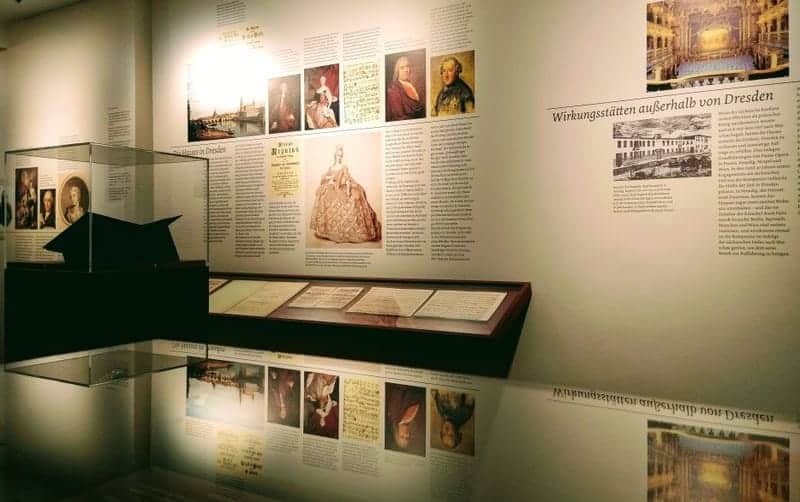 Composers in Hamburg
The museum displays instruments and documents from the lives and works of Georg Philipp Telemann, Carl Philipp Emanuel Bach (son of Johann Sebastian), Johann Adolph Hasse, Fanny and Felix Mendelssohn, Gustav Mahler and Johannes Brahms. Bach and Telemann served as the city's music directors and led Europe's first citizen-funded opera at Gänsemarkt (goose market), which already existed in the 18th century.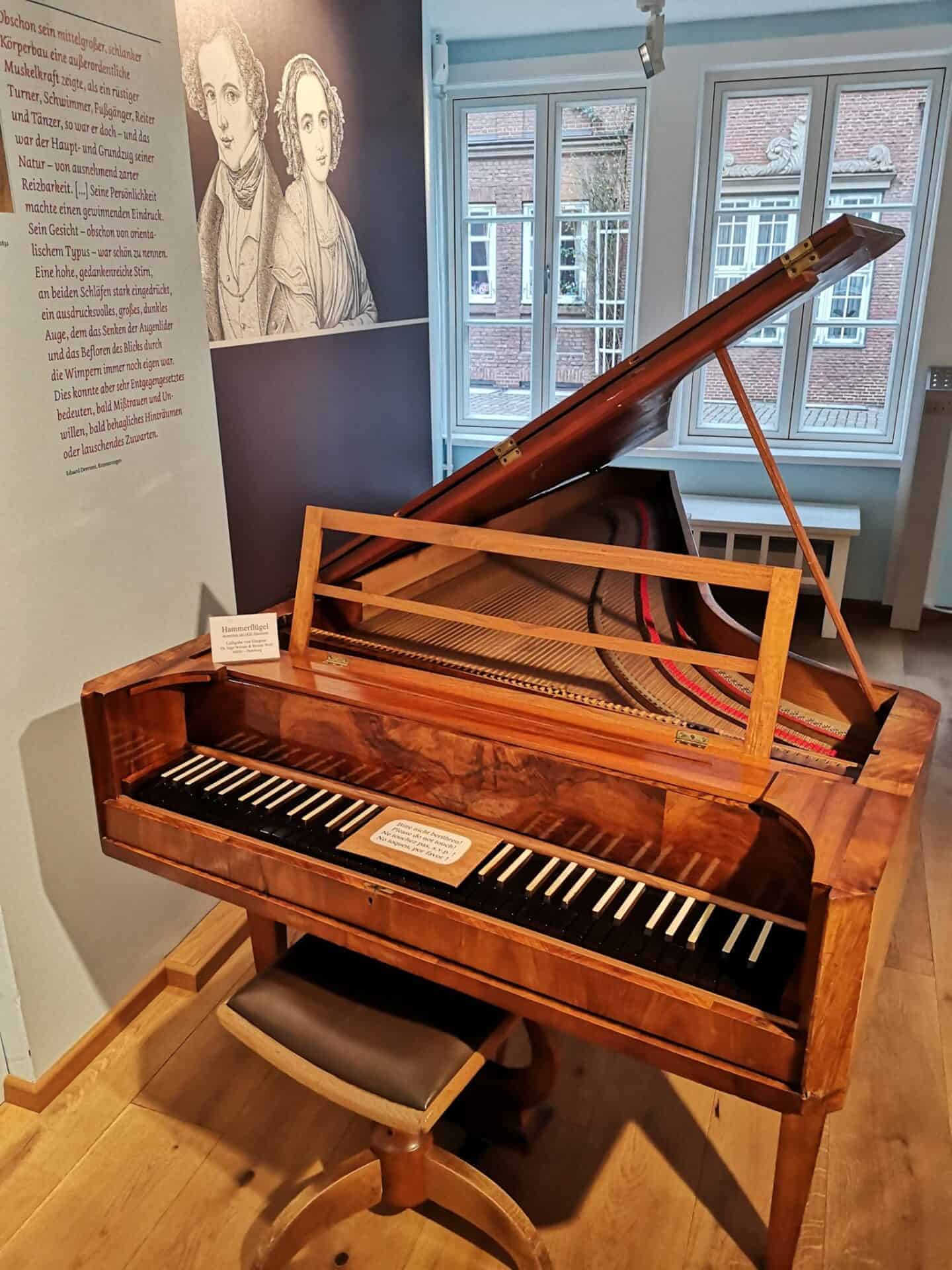 What is special about this museum?
Visitors are made very welcome in a variety of languages by volunteers who see themselves as enthusiastic ambassadors for the institution and can answer many a question. Quite often artists who are currently performing in Hamburg come to visit before or after their concerts and sometimes spontaneously give private concerts to the delight of the visitors. The guest book is full of enthusiastic comments. The KomponistenQuartier Museum ticket is valid for the whole day, and some music lovers stay for hours to enjoy as many musical examples as possible, or they interrupt their visit by attending the noon concert in the nearby Michel. Group tours in various languages can be booked through the office of the KQ.
There is also a small but fine museum store with CDs of the composers, books and musical accessories. Normal opening hours are from 10 am to 5 pm – currently a new opening concept is being worked out, which also includes a long Thursday. (For more information, see website.) For a visit, you should easily plan an hour and more.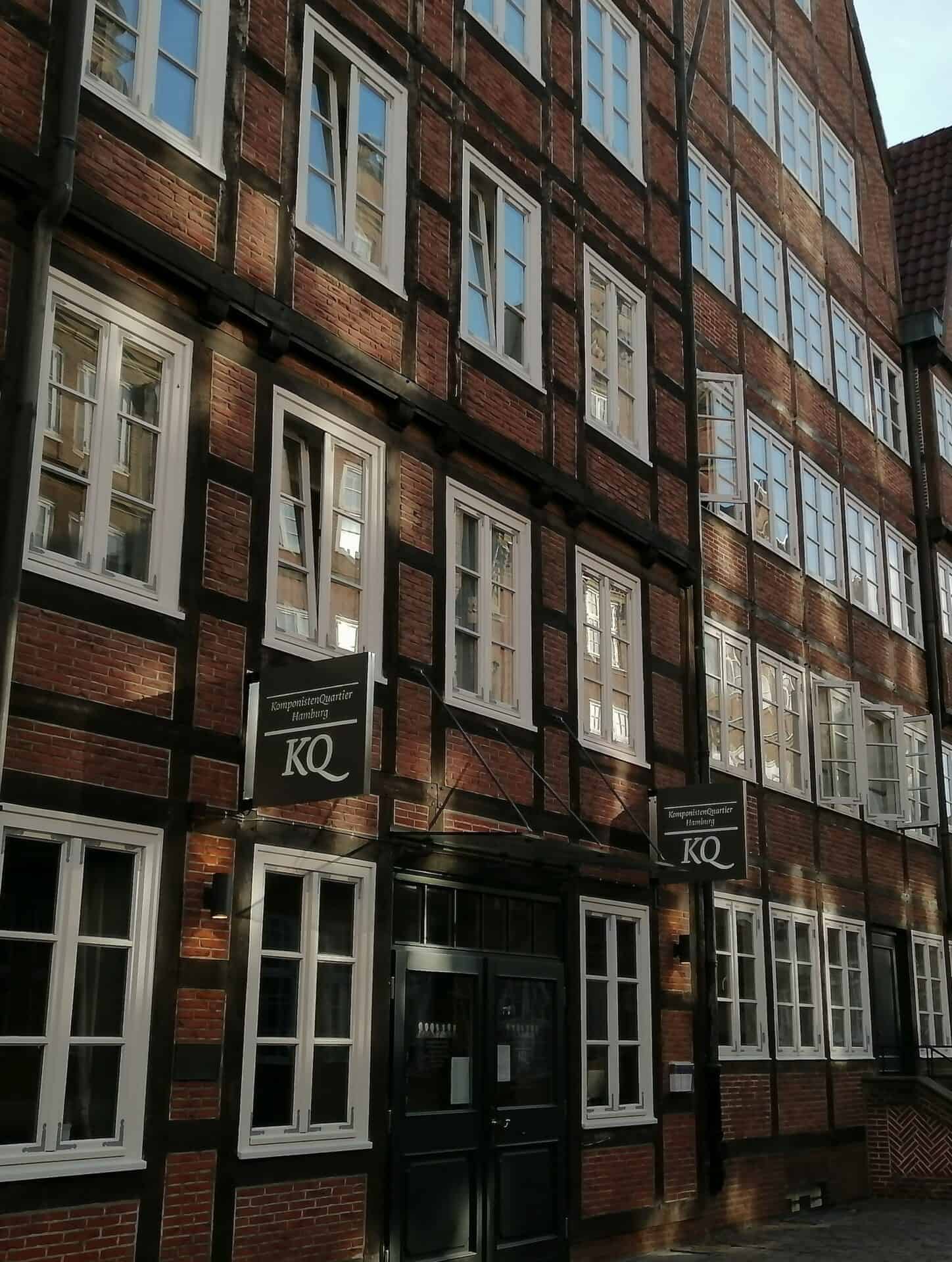 What else is there to be seen?
At the nearby Großneumarkt and in the side streets are numerous restaurants and pubs of every hue. Trendy stores and a jazz cellar (Cotton Club) complete the picture. The museum itself houses the restaurant "Kleinhuis". Nearby, Hütten 40 – 42, is the former police prison where German Jews were imprisoned and subsequently deported to concentration camps during the Nazi era. If you walk along Peterstraße to Holstenwall, you will reach the Hamburg Museum and the Wallanlagen park, which allows a relaxing walk to the city center. In winter, a large ice rink also opens there.
Duration: two to three hours and absolutely free

Max. 6 people, no combination of different requests
Meeting point and exact route: by agreement between guest and Greeter
Request: please at least two weeks before desired date